Disposable kitchen grease filters from Shepherd Filters capture up to an impressive 98% of airborne grease before it enters your kitchen exhaust system, equating to a cleaner system, year-round. These disposable wool filters significantly reduce the need to clean filter frames and the amount of grease entering your kitchen exhaust system is also greatly reduced. Our special stainless-steel Shepherd Filter frames are easy to use and come with the peace of mind that they are:• UL1046 flame barrier tested
• Airflow tested & certified; and
• HACCP approved
Read on below to understand the six fundamental benefits of the Shepherd Filters solution.
6 KEY BENEFITS OF DISPOSABLE
KITCHEN GREASE FILTERS
By upgrading your kitchen grease canopy filters, you will be opening the door to a range of benefits with no downsides.
FIRE PROTECTION
Disposable kitchen grease filters capture the grease before it enters the exhaust system reducing the grease build-up and risk of fires. Wool is a natural, environmentally biodegradable, fire-retardant material. If alternative filters are installed into kitchens, grease will pass into the exhaust, hood and duct and require extensive commercial exhaust cleaning in the entire canopy to lower the risk of fire.
SAVES MONEY
Airborne grease is prevented from entering the kitchen hood exhaust system by the canopy filters and provides immediate savings by reducing labour costs associated with commercial cleaning metal grease filters, therefore reducing the frequency of routine kitchen duct cleaning dramatically.
WATER SAVINGS
Reducing the current commercial kitchen duct and exhaust cleaning schedule, along with reduced grease hood cleans, greatly diminishes the amount of water and chemicals used to maintain a clean system. Save on your water rates and reduce the exposure to toxic substances as well!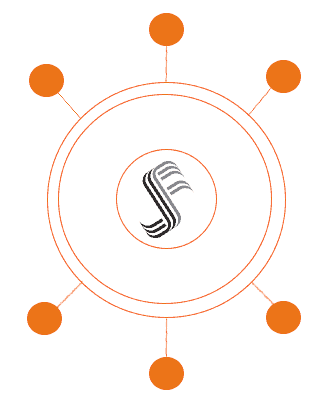 SUSTAINABLE
Shepherd Filters are made from 100% wool, a sustainable and renewable material source. We help businesses save energy with a cleaner kitchen exhaust system, hood, rooftop fans, HVAC and other rooftop equipment. This results in more efficient operation of the equipment, not to mention less maintenance!
BIODEGRADABLE ENVIRONMENTAL
The disposable kitchen grease filters are made from 100% Wool. The filter media is carbon-neutral and will break down in the landfill. In today's world we all need to do our part to help the environment.
EASY INSTALL
Disposable kitchen grease filters from Shepherd Filters are simply installed on the face of a metal filter and can be removed and disposed of in seconds. Your staff will truly appreciate the change to their now simplified cleaning schedule!

DISPOSABLE KITCHEN GREASE FILTERS AVAILABLE IN AUSTRALIA & GLOBALLY
Disposable kitchen grease filters radically reduce the need for both commercial kitchen grease filter and kitchen exhaust system cleaning.
Shepherd Filters are available across the Globe, including New Zealand, Asia-Pacific, UK, Europe and the Middle East.
Contact any of our friendly staff today!